Auto Insurance...
Dail Direct...
Auto Insurance at Dail Direct. Here we offer you affordable car insurance online at a good rate.
Just imagine, you can be on a business trip in Moscow and still track the insurance claim you submitted just before you left.
Y
ou can even change banking details, your address, and other insurance details and most importantly, you can check how your Bucks Back Bonus is growing.
Custom Search


D

ial Direct's easy to use online quote system puts you in control of what you want to insure with the online insurance Policy Management System.



---




B

y using this system, you get to choose exactly what you want cover for, whether one car or three, a house or even your business premises.
I
t's a simple, smart way to see how much you could save on your monthly insurance payments and enjoy motor, household or even business insurance that cuts out the complexity and
saves
you time and money.
D
on't forget to take a look at our Personal Insurance products, our Online Policy Management system and world class Claims Assistance Services.
W
e offer three types of cover for motor vehicles:
Comprehensive
Third Party
Fire and Theft
T
his means that no matter what you are looking for in terms of insurance for your car, we have it covered! Our Comprehensive Insurance package is also available for 4x4 vehicles, with special additional insurance options for those who travel outside of South African borders.
A
s part of our simple, smart insurance range, you can also purchase personal accident cover and a policy for insurance against unexpected funeral expenses. Our HIV Management programme is a standard policy that is made available to you, at no extra cost.
P
art of our simple, smart solution is to ensure that you get the most out of your insurance package, whether you have simple covered your car or everything from your car to you home, buildings, business and even your recreation vehicles such as motorbikes, caravans, trailers, and watercraft.



With Dial Direct, you get to enjoy the benefits of a

Bucks Back Bonus

, independently proven to be a South Africa's favourite

insurance reward programme

. It's the only one of its kind that pays you your first year's insurance

premiums back

after four years even if you make certain claims. No points, just straight forward

cash back in to your pocket

!
---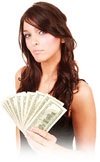 Ready to buy or sell a car, but don't see the motor vehicle you want?
No problem! Just fill out this
form
and we will find just the vehicle you're looking for!


See the navigation bar to your left to view our selection of bikes and Demo cars.
---
Auto Insurance - On the move and need some Portable Charcoal Grills
Used Cars For Sale At Hi-Tech Autos.
Local Used Cars Sold By Us. Have A Look At Some Of Our Sold Cars
.
Ready To Buy An Auto Extended Warranty?
If You Want To Sell Your Car Then You Are With The Right People.
Restore Cars Fast, Whether You Are a Hobbyist Or a Mechanic.
Draw Cars By Following Detailed Step By Step Instructions.