Jaguars For Sale
1961 3.4 Mark 2
Jaguars For Sale at HiTech Autos: The Jaguar Mark 2 is a average sized vehicle manufactured since 1959 to 1967 by the Jaguar corporation in Coventry, England, as predecessors to the Jaguar 2.4 and 3.4 sedans, factory-made from 1957 towards 1959.
These looking back turn out to be recognized as the Jaguar Mark 1 subsequent to the announcement of the Mark 2 in 1959
1961
138.000 Kilometres
RHD
3.4 - Litre - Engine Manual Transmission Overdrive
0-60 mph 11.9 secs
Top Speed 120 MPH
Power 210 Bhp
Torque 216 Lb/Ft
MPG 18m
R 219.900.00

These models were recognizableby the typical Daimler wavy fluting shared in the chrome grille instead of the Jaguar badge and figure.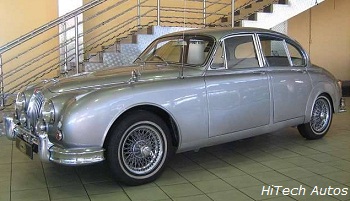 After Sir William Lyons saying of "grace, pace and space", the Mark 2 endured a good-looking, wild and capable car. It began through a 120 bhp 2.4 L, 210 bhp 3.4 L or 220 bhp 3.8 L Jaguar XK6 machine.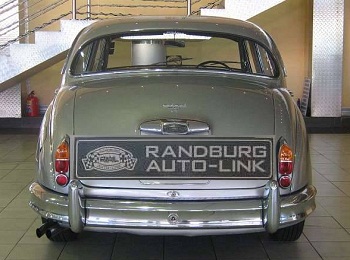 The 3.8 is similar to the module used in the 3.8 E-Type (XKE), having the similar bloc, crank, linking rods and pistons but changed inlet manifold and carburetion (two SUs against three on the E-Type in Europe) and then 30 bhp fewer.




The head of the six cylinder engine in the Mark 2 had curled ports related to the old-style ports of the E-Type design. For markets other than the US the 3.4 was fitted with twin SU carburetors and the 2.4 with twin Solexes, but three Solexes were used in US spec 3.4s and 3.8s in order to meet SMOG reliefs rule.