Used car for sale...


2005 Bentley Continental GT Coupe
This Used car for sale is

SOLD

at Randburg Autolink 011-787-7861
Mulliner Pack,
26,000 km, 20-inch 2-piece, 7-spoke alloy sports wheels Indented hide headlining Dark-stained Burr Walnut or Piano black veneer, TV, Upgraded Sound, Breitling Clock.

R 1.339.000.00





The

Bentley Continental GT

is a two-door 'two plus two' grand touring coupé released in 2003, replacing the previous Rolls-Royce-based Continental R and T.



It is

equipped

with a 5,998 cubic centimetres (366.0 cu in) (6.0 litre)

twin-turbocharged W12 engine

, which produces a DIN-rated motive power output of

560 metric horsepower

(412 kW; 552 bhp) at 6,100 rpm, and

torque of 650 newton metres

(479 ft·lbf) at 1,600-6,100 rpm.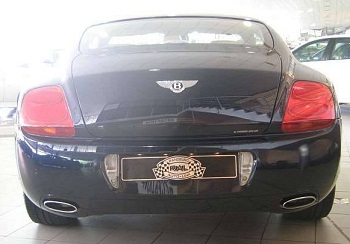 Torsen-based permanent four-wheel drive is standard. It will accelerate from 0 to 100 kilometres per hour (0 to 62.1 mph) in 4.8 seconds, and go on to

reach a top speed of 318 kilometres per hour

(197.6 mph).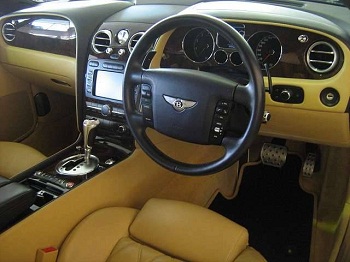 The term 2+2 (pronounced "two plus two") is a phrase used to describe the configuration of a car with seating for two passengers in the front, plus two smaller seats for occasional passengers (or children) in the rear.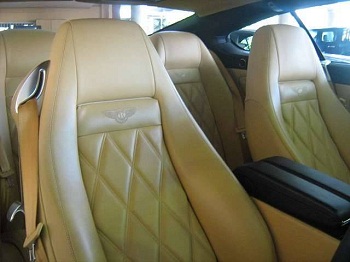 This exclusive used car for sale with its little kilometers is an complete Bargain.

Certain dealers prized this Bentley Continental for R1.500.000.00
Free quote on life insurance
Custom Search
Ready to buy or sell a car, but don't see the motor vehicle you want? No problem! Just fill out this
form
and we will find just the vehicle you're looking for!