Porsche Carrera S For Sale...
Cabriolet


Porsche Carrera for sale at Randburg Autolink our branch in Gauteng
This Cab has a full service record with Porche Centre Gauteng.



I

f you are intersted in a Porsche Cabriolet this car is a absolute bargain
at our selling price



T

hroughout its lifetime, the 911 has been modified by private teams and by the factory itself for racing, rallying and other forms of automotive competition.


Contact us at 011-787-7861
2005
Tiptronic
75.000 Kilometers
Xenon Lights
Sport Suspension
19" Wheels
Multi Function Steering
Cruise Control

R 699,000,00


T

he Porsche 911 is a luxury 2-door sports cabriolet made by Porsche AG of Stuttgart, Germany.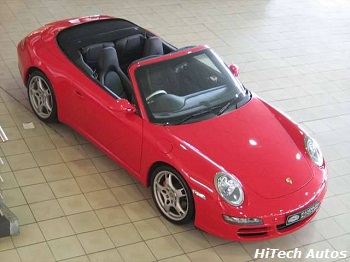 I

t has a distinctive design, rear engined and with independent rear suspension, an evolution of the swing axle on the Porsche 356.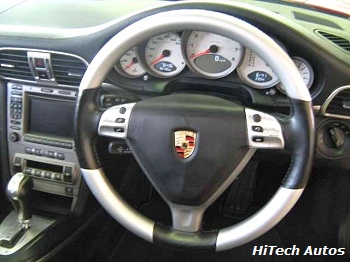 T

he engine was also air-cooled until the introduction of the Type 996 in 1998.
S

ince its introduction in autumn 1963, it has undergone continuous development. The basic concept has remained little changed throughout its evolution.




M

aybe you are looking at a Porsche Carrera for sale and need a quote on insurance! Get your free quote completing this form.



I

f you have a Porsche Carrera for sale please send me a mail with full description or you can complete the form!