V8 Vantage...
2006 Aston Martin Coupe...
V8 Vantage is one of the world's most beautiful cars: A elegant exotic car, yet with a controlled aggression; perfectly proportioned, with a low, purposeful stance; modern, yet incorporating classic Aston Martin design cues.
A stunning example of design purity, the coupe is, above all, instantly recognisable as an Aston Martin.
The long, low bonnet line and two-seater cabin provide the perfect balance between beauty and sporting intent.
The V8 Vantage sits low and close to the road, while the front and rear overhangs have been purposely minimised. The side profile forms a simple sweep, a curved line like a bow under tension, while the rear haunches are wide and muscular, like the flanks of a powerful animal.
---
This beauty is

Sold

By Randburg Autolink.
Ready to buy or sell a car, but don't see the motor vehicle you want? No problem! Just fill out this
form
and we will find just the vehicle you're looking for!


Custom Search


21,000 km, Aluminium Dials, Rear Pdc, Electric Seats, On Board Computer, Body Coloured Bumpers.


| | |
| --- | --- |
| R 899,900,00 | |
At just 4380 mm (172.5 inches) long, not only is this exotic car the smallest model in the Aston Martin range, but it also benefits from the inherent agility that accompanies compact design and excellent weight distribution.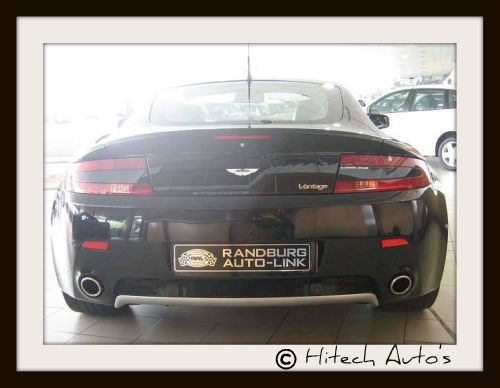 The sports car offers superb all-round performance and, like all
Aston Martins, delivers some impressive statistics: 0-100 km/h (62
mph) in 4.9 seconds and a potential maximum speed of 290 km/h (180
mph).
Such figures do not tell the whole story, however, for V8 Vantage
represents the epitome of design and engineering excellence, most
notably through the use of lightweight materials, excellent weight
distribution, efficient aerodynamics and a truly remarkable engine.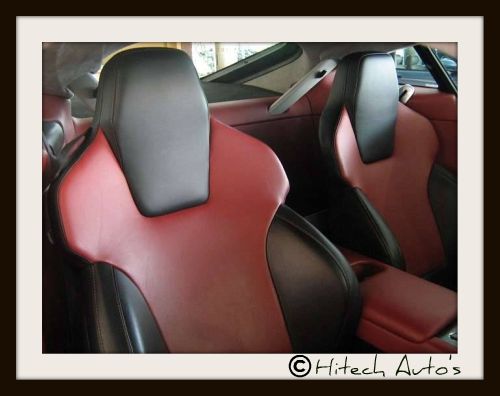 From the outset, Aston Martin's engineers and designers focused on
reducing size and weight, as well as optimising weight distribution,
to maximise agility.

Aston Martin's 4.7-litre V8 is hand-assembled at the company's
purpose-built engine facility in Cologne, Germany.

A light, compact, all-alloy unit, it provides high performance, yet
is responsive even at the lower end of the rev range.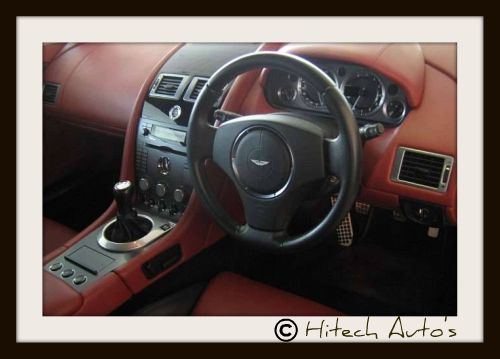 At 5750 rpm, the engine delivers maximum torque of 470 Nm (346 lb ft), 77 per cent of which is delivered at just 1500 rpm – barely more than idle – making the cars extremely tractable and great fun to drive.

Push harder, and the V8 revs freely, delivering refined, exhilarating pace.
---
The V8 Vantage's brother -2006 Aston Martin DB9
The Aston Martin DB9 is a thoroughbred sports car with GT levels of comfort and refinement. Combining Aston Martin's unique character with an uncompromising design philosophy.
---
The Ultimate Step By Step Restoration Guide For Classic Car Lovers.
Restore Cars Fast, whether you are a hobbyist, a mechanic or a businessman you must read this one.
---
We provide a wide range of pre-owned, as well as new vehicle's
Hunting For demo cars for sale? We provide a wide range of pre-owned, as well as new vehicle's. In addition to our existing inventory, we can also locate you favorite "pre owned vehicle.


---
Never Pay Another Traffic Fine! - The Traffic Fines Toolkit.
Most fines and demerits can be overturned because of the rules (your legal rights!) that the Traffic Department counts on you not knowing?