Aston Martin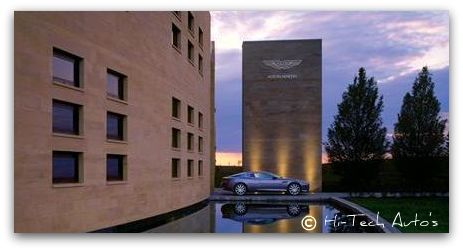 Aston Martin Today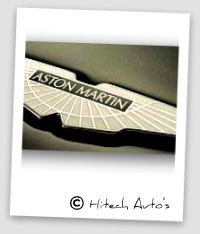 'Over the past nine decades, Aston Martin has witnessed many changes. In a long and distinguished history, Aston Martin has seen some good times and some not so good times.

The fact that Aston Martin has survived is testament to the strength and resolve of everyone who has ever been involved with the company: customers and employees alike.

We are passionate about the cars like aston martin v12 vanquish we produce and we know this is a passion shared by our enthusiastic owners. All of our sports cars will continue to be hand-built and bespoke but using high technology processes in a very modern environment.

That ethos goes right back to 1914 and the very beginnings of the company. Our founders, Lionel Martin and Robert Bamford, believed that a sports car should have a distinctive and individual character. They felt it should be built to the highest standards and be exhilarating to drive and own – many things have changed over the ensuing ninety plus years, but those goals are still very relevant to us today.

An Aston Martin combines three important elements: power, beauty and soul. Aston Martins are truly special – they always have been and always will be.'

Click on the links below for our aston martin for sale!

Aston Martin Cars:2008 Roadster V8 Vantage Sportshift White in Colour.
The Aston Martin Convertible V8 Vantage embodies the qualities that are integral to Aston Martin: Power, Beauty and Soul. Representing the essence of pure driving pleasure

2006 Aston Martin DB9 With 21.000 kilometers Black in Colour
The Aston Martin DB9 is a thoroughbred sports car with GT levels of comfort and refinement. Combining Aston Martin's unique character with an uncompromising design philosophy

2006 Aston Martin V8 Vantage Coupe With 22.000 Kilometers.
The V8 Vantage is one of the world's most beautiful cars: A elegant exotic car, yet with a controlled aggression; perfectly proportioned.

The Ultimate Step By Step Restoration Guide For Classic Car Lovers.
Restore Cars Fast, whether you are a hobbyist, a mechanic or a businessman you must read this one.

Never Pay Another Traffic Fine! - The Traffic Fines Toolkit.
Most fines and demerits can be overturned because of the rules (your legal rights!) that the Traffic Department counts on you not knowing?





New Visit to Hitech Autos ?
Write About Your Favorite Car Here
Do you have a great story about your favorite car? Share it! Tip on new release's or any news related to topic.